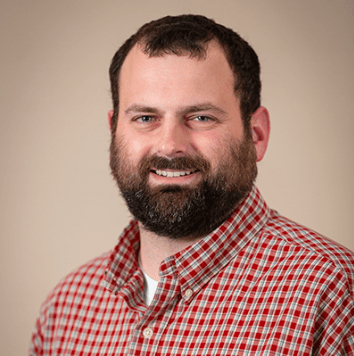 LYNN SCHATTNER – OWNER

I started my passion in the technology field in 1997, over the years of working in the field acquiring a myriad of experience in critical up-time business and technology environments. I earned a Bachelor of Science in Information Technology, Masters of Science in Information Systems and Technology Management with a specialization in Information Assurance and Security, and various industry and product certifications. After working in the industry for twenty years if founded Cyber Solutions after moving to Iowa in 2008. In my spare time, I am a licensed amateur radio operator tinkering with digital communications and interference detection aspects of the service.
NATE KELLOGG – TECHNOLOGIST
I grew up in a rural Iowa town, with not much to do around town, I started to tinker with computers. What first started out as hosting a game server has turned into much more than that. In May of 2021 I graduated from DMACC with two degrees, the first one being a Cybersecurity – AAS and the second one an Associate General Studies. By that time I had already been working for Lynn and Cybersolutions for over a year. While working for Lynn, I have earned a couple certifcations that are relevant to the services Cyber Solutions offers. In my free time I like to try new recipes with my wife and that can vary from being cooked on our pellet grill or something we whipped up in the crockpot. We also, enjoy taking walks with our dog Isabelle on the trails in Carlisle.